This past weekend was such a blast! I spent the weekend in Keystone Colorado, tattooing at the Paradise Tattoo Gathering. When Gabe had asked me to do this convention earlier in the year, I jumped at the idea of tattooing amongst many tattooers that I look up to. This was a chance of a lime-time! Not only would I be tattooing at one of the most reputable tattoo conventions in America, but with some of the worlds' best tattooers! I was a bit nervous once I got to my booth on opening day and saw that I was nestled in between of some of my favorite artists! It was a humble surprise to find that I was sharing a booth with Conan Lea of Voluta Tattoo out of Indianapolis, IN. I use to tattoo in Indianapolis, so his name was absolutely nothing new to me, although I had never physically met him. Conan and his wife were fantastic people! I look forward to working next to him in the future, such a great guy. Next to me were Jace Masula and Vince Villalvazo of Mystic Owl Tattoo in Atlanta, GA. I love these guys, and was beyond stoked to be next to them. Across from me was Myke Chambers. I've known Myke for many years, and it is always a pleasure to see him. He is hands down one of the nicest, most genuine people I have ever met in my entire life.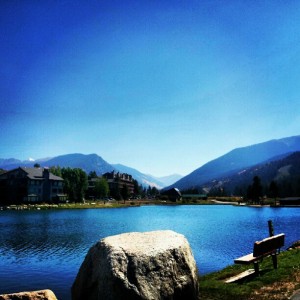 Over the course of the 4 days of the show, I had the time of my life. I got to see many friends that I feel I don't get to see enough, and made plenty of new ones! All of the staff were more than accommodating of not only my needs, but every artist at the show. I have never done a convention in my life that was so relaxed, and laid back. It really was "Paradise" on top of a mountain, in the middle of nowhere Colorado. All of the art galleries were top notch, the panels made for all great discussions about tattooing and the industry as a whole, and the seminars were never-ending. I really did not want the weekend to come to an end, but all things great must come to an end.
I would like to thank Gabe Ripley, Durb Morrison, and the rest of the staff at the Paradise Gathering and Off The Map tattoo for being some of the nicest, most accommodating people around – and for throwing one of the best conventions, ever. I hope you guys decide to do another Paradise Gathering next year, and hope I'm invited! I would also like to thank all of the people that got tattooed by me, all of my friends for making it out sharing a great time for me, and a special thanks to Russ Abbott for sharing some great knowledge to me and many others during his seminar.