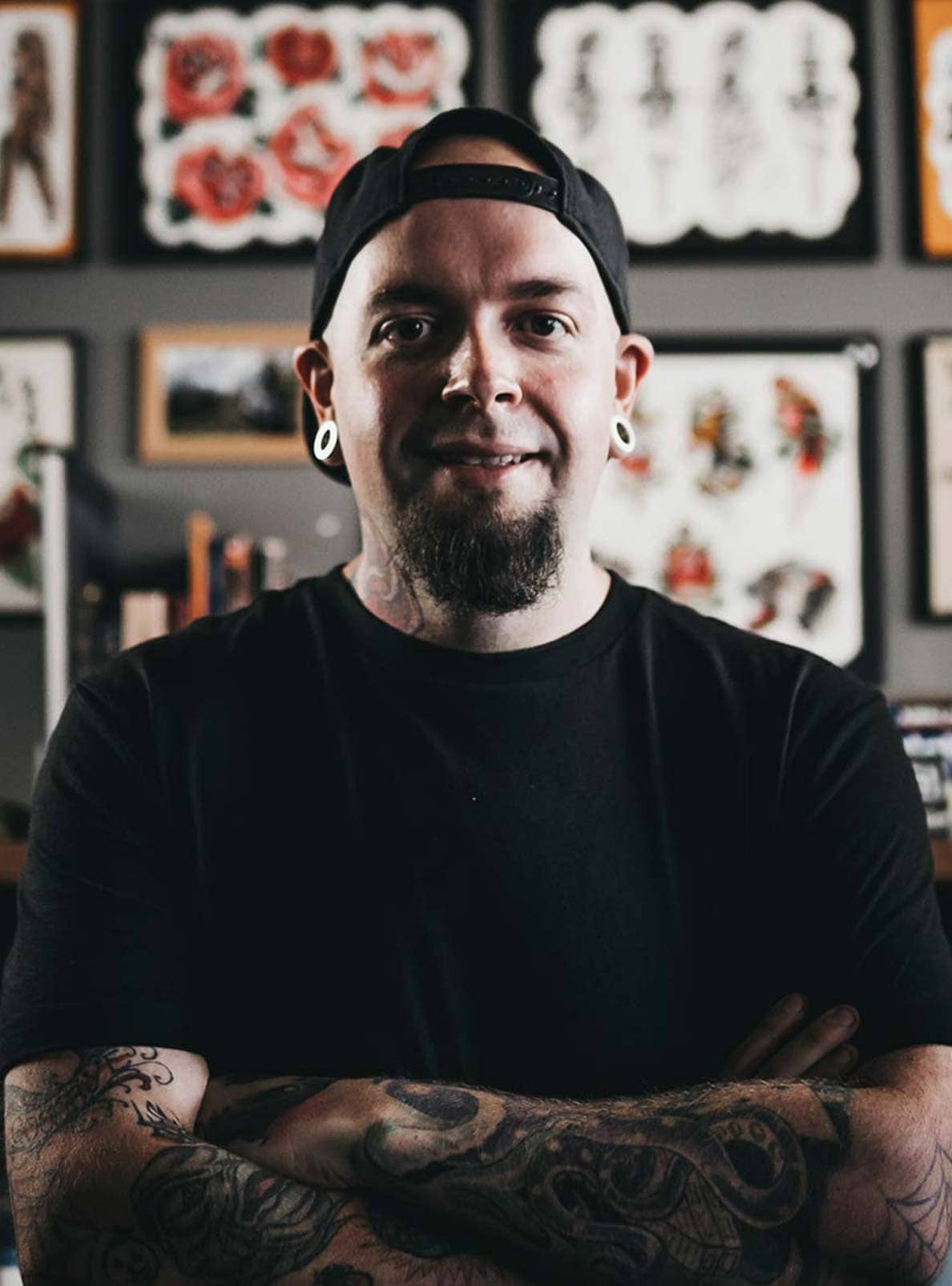 Travis Broyles was raised in the foothills of Southwestern Virginia – inspired and surrounded by it's natural beauty and simple way of life. At an early age, his love for art always seemed to stand out. His parents always supported his creativity, while teaching him the fundamentals of hard work and dedication.
Tattooing since 2005, Travis feels that he brings something new to the table. With an eye for creative design, he is able to blend multiple styles of tattooing and art into one image to create a truly unique tattoo.
In early 2015 Travis opened Unknown Tattoo Co. with the goal to bring a positive and art driven tattoo shop to Snohomish County. A shop that is comfortable and one of a kind. In August of 2020, Travis moved Unknown Tattoo Co. to downtown historic Snohomish Washington. Travis specializes in mixture of neo-traditional, illustrative, and realism tattoo styles. When Travis is not tattooing, you can find him traveling the world with his wife and spending time with his family.